Small Homes Big Inclusions
We build portable homes in Queensland with a focus on quality of construction, architectural style and everyday living.
Premium Portable homes are great affordable housing options. If you have been looking at kit homes or Tiny homes a Premium portable home could be a great option.
Clients have used our homes as houses, Granny Flats, Offices, and more. So many options and uses.
Getting your new Portable building to site is easy.
Tilt tray pick up
Deliver to site
Crane onto stumps with a common mobile Franna crane to handle into place.
This process can be completed in less than an hour. We can even look after all aspects of delivery and placement for you.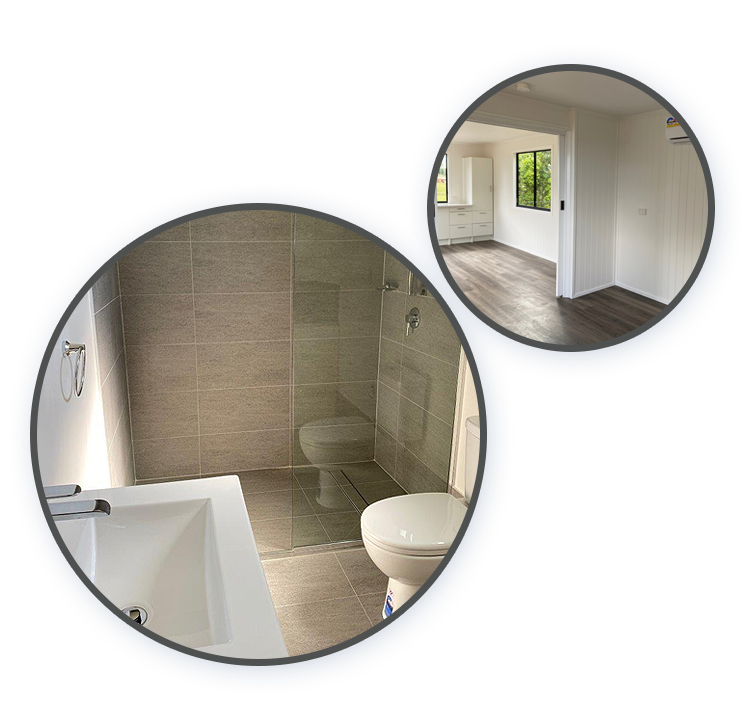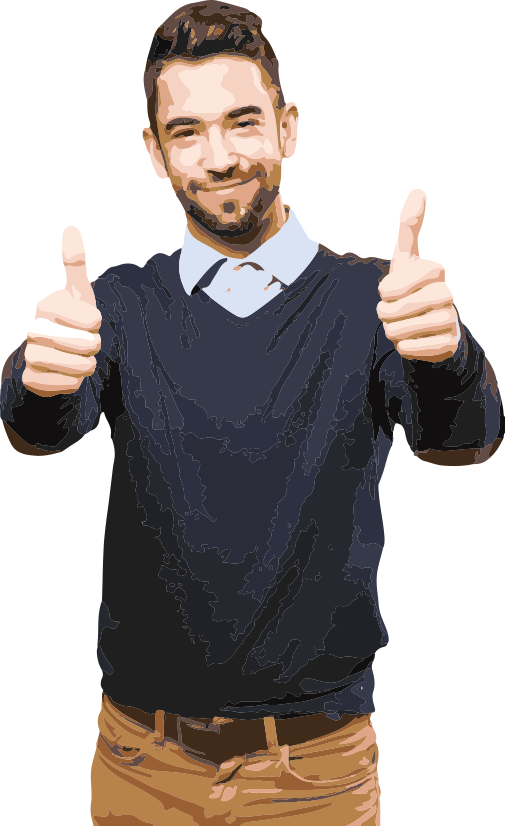 What the others can't offer you

All documentation for council certification and to guide you through the process (we are one of the only manufacturers to be able to provide this).

We can supply steel stumps and even help you arrange installation ready for your new home. 

Organise the transport and placement direct to your site.

The best personalised 7 day a week service to tirelessly work with you to get your dream Portable.
Can you provide all council approval documentation?
Yes. We have fully Engineered buildings compliant with all documentation councils or certifiers require.
My husband is in a wheelchair, can we make a Premium Portable Home disability friendly?
Yes. We have made ramps to the sliding door, a wider doorway to the ensuite and an open shower with adjustable shower head for disabled clients.
We don't have vehicle access to our backyard, is there a way around this?
Yes. We organise a crane to pick up the building on special lifters we manufacture into the frame and can lift your new Portable over a double storey house if needed.
What is the average price of a standard 12 metre building
Believe it or not around $96,800 depending on inclusions.
Do we need to spend a lot of money when our new Portable gets to site?
No. All internal plumbing and electrical are fully fitted out and functional. Electrical switchboard is on the end of the building ready for your electrician to hardwire straight from you power source or for an extra charge our electricians can wire a changeover switch which will allow you to plug in a common 25 amp extension lead.
You may need a plumber to plumb the waste outlets under the building to your septic system or sewer and a site welder to weld the skid frame to the stumps.
Are Premium Portables certified for Cyclonic areas?
Yes. Our buildings are Engineered to C2 Cyclonic classification.
Getting your new Portable building to site is so easy
Tilt tray pick up from us and Deliver to site, drop off!
What Our Customers Are Saying

A huge shout to Mark and his crew at premium portable homes. As I was interested in these buildings I have recently spent some time with the crew and seen first hand the Quality and high level of tradesman ship that gets put into each unique design. For anyone that is interested I highly recommend these portable homes. Mark and the crew were more then happy to keep an open mind and accommodate any ideas.
Joshua Strack
I highly recommend premium portable homes. These are perfect to put in your backyard for family or friends to live in or even to rent out. The place I work at has 2. A single & a double. They have kitchen , living room, bathroom , bedroom ect even has aircon. Perfect little home.
Kristie Xandy
Absolute dream to deal with Mark & the team. They arranged all transport and installation in a timely manner. Great Quilty and service. Had a small leak in 1 out of 2 homes bathroom area, which Mark was easily contactable and had repaired within the day. Very happy & would recommend for anyone looking to live independently on a budget, or teen, or elderly Retreat.
Bj Morse
Premium Portable Homes
Have a question?